Half Way Home (Duerrisms for the Week of September 29th)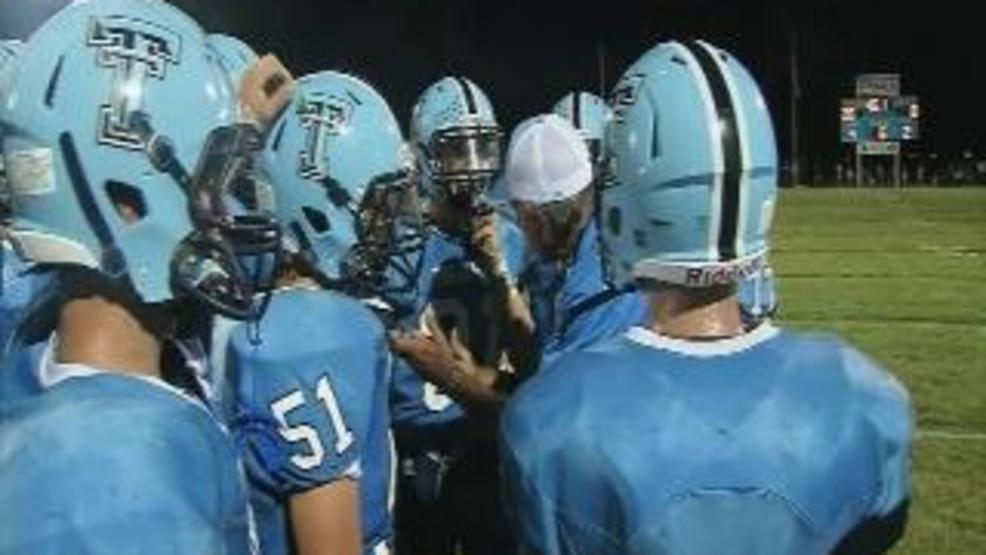 My wife is in Chicago at a work conference. Nico is on a family vacation. Welcome to this "Abandonment Issues" edition of DUERRISMS.
Well, that September certainly flew by us all in no time flat. Believe it or not, but we are now just a week removed from the start of the postseason march in Illinois Golf. And shortly thereafter, we will be racing to the finish line in Soccer, Football, Softball, Cross Country and Volleyball. The white knuckle ride is shortly at hands my friends…
And we will be here to help chronicle it all for your enjoyment. This is your friendly neighborhood sports blog for the Week of September 29th 2017. Thanks as always to our faithful patrons at SLEEP TIGHT for making this column possible. And thanks to all of you for your enthusiastic weekly support of this endeavor. Ever surprised, flattered, and humbled by your loyalty to my weekly "prattle" here. Thanks for making this little "labor of love" worthwhile. And thanks for all the kind words on its/my behalf.
Sorry we are bit later than usual this week. My Sunday and Monday writing windows got largely wiped out as I filled in for Nico. We should be back to normal next week.
This is your last week to nominate a deserving High School Senior for SAW Recognition. We hold our first of three Committee Meetings on October 2nd at which point we will whittle the field to a dozen honorees (minimum 3.5 GPA/participation in at least one sport) to celebrate every Wednesday at 6pm in extended TV feature format. If you miss the October deadline, we won't again consider new SAW candidates until mid-January, so you might want to jump on this window. The process always gets flooded with applicants after SAW starts airing on those Wednesdays, so this first meeting will be your most advantageous opportunity to get a candidate honored. Come the January and April Meetings, the debates between worthy kids become a lot tougher and more competitive. Print the form now. Fill it out. And give it to your Athletic Director to sign and send to us. And again, thank you for your devotion to the cause of recognizing the best of our young people. And we begin that process anew this upcoming Wednesday with our first feature of the new season.
Hope you can join us Saturday Morning 8:00am on AM 930 WTAD or live-streamed at WTAD.com Saturday for the MCDONALD'S SATURDAY MORNING TICKET. It's thirty minutes of long form interviews with the Sports Newsmakers in our region. And this week we are sitting down with Monroe City Skipper David Kirby to break down the great wars ahead for his unbeaten Panthers. It should be a lively show. And thanks as always to our friends at your 13th and Broadway McDonalds for all their support of local sports.
Yours in Sports,
Chris Duerr
================
SEVEN THOUGHTS FOR A NEW WEEK
1)"You've given me far too much credit over the years for calling plays..."
West Hancock Offensive Coordinator Jim Unruh to me Friday, just before kick-off (the Quincy Herald Whig's David Adam as my witness) and two hours shy of the surprise screen play on 3rd and 5 late in the fourth quarter with his team down 21-20 at Quincy Notre Dame. The subsequent play call netted a 75 yard Riley Langford touchdown and caught everyone on the Raider's very well prepared Defense completely off guard.
When I talked to Jim on THE MCDONALD'S SATURDAY MORNING TICKET on 930AM WTAD he, in typical Unruh-style, pooh-poohed the decision saying it was kind of a non-brainer to get your best athlete (Langford) the ball in a spot where his two best blockers (Andrew Bird and Kolton Johnson) were out in front of him with open field block opportunities. This may in fact all be true. Still, I spent much of Friday night thinking about just what a brilliant ploy that turned out to be. Jim Unruh offenses aren't overly complex. They never have been, even in the dynasty days at Carthage. The Titans run about eight plays and they try to run them to perfection. It's the hallmark of what they do. The epiphany I came to Friday is this: that the simplicity and the relentless and repetitive effectiveness of what they do, however, makes the rare departure from script even more resonant when it does happen. The Titans ran in effect a tunnel screen for their best open field athlete. That's not exactly re-authoring the offensive rules of football. But it felt Friday like the greatest "ace up the sleeve" move of the season because no one else saw it coming. Not even a team coached up by a remarkably nimble defensive mind like Bill Connell. And that has long been Unruh's gift. He's the dude who sits at the poker table all night long, patiently check-raising you until you think you finally have his disciplined playing style figured out. And when you call him, he's sitting there hold the one hand the odds tell you he shouldn't have to rake the pot. Jim Unruh turned the pocket fours on Friday Night on QND to win the hand that mattered. And it ain't the first time.
So I stand by my original statement, whether the man likes it or not. Jim Unruh is the best in-game play caller in the state of Illinois. And he doesn't need a NASA designed spread offense or any other reinvention of the wheel to get that done. The guy still has "it" & that's one heck of an asset for a team with this kind of overall talent.
---------------------------
2)I know it has been an ulcer-inducing roller coaster ride to 3-2 to this point, but I am weirdly into this Illini West squad. Okay, maybe not "this" Charger team but what I think they can ultimately be moving forward with so many talented Juniors and underclassmen in the mix. The Farmington and BWP games were disillusioning to be sure. One a complete no-show of sorts. The other about as one sided a battle in the trenches as I can recall. And yet Saturday afternoon in the oppressive heat in Peoria against an admittedly mediocre Heights/Quest squad, I saw the Chargers get their confidence back and display a lot of the same talent hallmarks that made me high on this group coming into the year. Seriously, Lyle Klein might have the deepest well of running back talent this side of Hannibal. And he's got a defense that sets up as athletically as any small school squad in our area. The hiccups in this season aren't born of talent disparity for this team. It's all psyche and ability to react positively to adversity. And that's simple maturity. We take for granted sometimes dealing with 14-18 year old kids that there isn't a process involved in getting from point A to point B. It takes time. Sometimes it takes getting your teeth kicked in here and there and learning from the beats. What I am here to say is that if that process happens; the raw potential here at play for the future of the Chargers is enormous. And I get the sense that while they have no doubt been frustrated with the last two weeks, Coach Klein and his staff have in no way had their faith shaken in a group of kids they really seem to like coaching. It has required a weird mix of patience and passion on their parts, often equal parts both in same moment, but if they didn't see the process ultimately as worth the growing pains, they wouldn't be working this hard in pushing the margins. Football is not an instant gratification business. Sometimes we lose sight of this, especially in places as historically successful as Carthage, Hannibal, Macomb and Pittsfield. In that spirit, don't write these guys off just yet.
--------------------------
3)Just a hunch, but I am guessing Nash Waller has never heard of Frank Reich until this very moment. The irony there is that the Macon Quarterback essentially became the Tri State's answer to the former Buffalo Bills backup QB in engineering the biggest comeback I can ever remember in my time in covering local high school Football. The Tigers trailed South Shelby 30-16 at the half and responded by scoring 41 unanswered second half points in route to a 57-30 win. I am not sure what Pete Claas' halftime speech entailed (Pyrotechnics? Knute Rockne-isms?? Death threats???) but based on results, I can assure you sight unseen it was amazing; perhaps the best in the history of the sport. Waller clearly found his inner Reich, ending the night with a hand in five touchdowns. He went 7 of 13 through the air for 133 yards and 3 touchdowns. And he added 122 yards and two more scores on 12 carries. Kevin Edwards added 257 rushing yards and a score as well and was given virtual tunnel of daylight to run through on the clips I saw from his Offensive Line. I am not really sure what the "adjustment" was but clearly the Macon staff spotted something because after watching the MaxPreps video of the win online, the Cardinals Defense looked almost nonexistent in the second half of the game and Macon rolled up 574 yards of total production. . And the Cardinals very effective first half rushing attack evaporated as well. A reminder once again kids, that as long as you are willing to fight, no lead is insurmountable. And no game is ever decided until the final horn.
--------------------------
4)SLEEP TIGHT SLEEPER OF THE WEEK: It's pretty darned hard to hide a 6'5" 280 pound kid in IHSA Class 1A Football but much to Heath Wilson's chargrin, DAVID JENSEN's star-crossed career path has left him largely off radar. The Senior Lineman opted this year to return to high school football competition for the first time since his Freshman Year. Unfortunately, a bout with mono had sidelined him this entire Fall…until Thursday's rivalry game with Concord Triopia. We got out first look at the guy there and he didn't disappoint. He clearly passes the eye test. He's raw but he's got the kind of frame (and as we would discover later) quickness at his size to command recruiting attention from at the very least Division Two coaches with a redshirt to burn and a bit of imagination. And for his first start in four years, I thought David was incredibly impressive, particularly at Defensive Tackle. Granted, Triopia might have the smallest Offensive Line in our region but Jensen made three huge tackles for loss in the first half and showed great activity level and burst off the ball. I believe he also had a hand at least (our video was inconclusive) in causing a pair of Trojan Fumbles. There's a lot of raw skill there that, with continued polish, could net a real nifty impediment to teams running effectively between the tackles on the Rockets. Hard to imagine a "sleeper" being more "sleeperish" than Jensen, given his circumstances but he's suddenly become the hottest curiosity item in the WIVC, as anyone who saw him play Thursday. Would love to see David maximize his rare god-given gifts and put a really nice fairy tale finish to this football story.
---------------------------
5)Pittsfield conducted its first ever Home Cross Country Meet on Tuesday on a beautiful patch of real estate out at Lake Pittsfield. Obviously, it's a young course but the enormous potential that it holds for the future, weaving neatly through timber and along the vistas on the lake is unmistakable. Sure there are a few minor kinks to work out, but in all, it appears to be a fabulous track for future runners to enjoy and a fine tribute to the hard work that a host of Saukee Supporters devoted to this singular cause. It was also, in the classiest manner possible, a fine tribute to the memory of Saukee Superfan and Pittsfield Sports patron Toby Elledge to name the inaugural meet in his honor. The Saukee Cross Country team read dedications to Toby prior to the race, welcomed his family members to say a few words, and dedicated a moment of silence in his honor. These are the things that I love most covering small town sports. People never forget a kindness. And now Toby's infinite kindnesses to Saukee Runners in particular, but Pittsfield Athletes in general will forever be remembered. Good for you Toby. And good for the Saukee Sports Family.
---------------------------
6) THE SEVEN THINGS I LOVE MOST IN THE WORLD… AT LEAST FOR THIS PARTICULAR WEEK: Fourth quarters in the WIVC North (I defy you to tell me which Division game this week wasn't wildly entertaining) Dan Fross Before/After Quincy High helmet pictures. Reed Hyer vs Riley Langford one-on-one matchups. The utter unselfishness of the Hannibal Pirate Soccer Squad. John Michael Nixa and David Hutson reminding us this week of the joys of the Texas Wedge. Brooke Wilson's insane hitting tear of late and the overall incredible crop of ridiculously talented Backstops in Northeast Missouri Softball. QND Soccer Super Fan/Heckler Extraordinare Erin Carey, who is Robin Ficker for a new generation. All things Crank Zone. The criminally underrated/overshadowed Macomb Boys Cross Country Squad, which won a Monmouth Invite Title this weekend. The Pretty Hate Fest that will be South Dakota vs WIU on Saturday. Booking passage to my first Sacramento Kings home game in 25 years and first ever trip to the Golden One Center. The looming prospect of a visit to Viva Italia in America's Hometown for Pasta. The collected musical works of the late, great Charles Bradley. Living in the only town in America where the arrival of a new Chain Restaurant merits Front Page coverage on the local paper and A Block coverage on TV.
--------------------------
7) I was driving through Jacksonville on Tuesday Morning and saw a billboard advertising the business of a one-time star High School Athlete I used to cover (a few moons ago) and was reminded instantly just how affirming it is to see the arch of young people who develop through sports become husbands/wives, mothers/fathers, successful business folk, and leaders in their community. Those may be small, every day victories in this world, but they are the ones that matter. We've been bombarded for the last couple of years through the media with images of the great schisms that exist in our world; the conflicts of ideology, politics, religion, race, sexual orientation. The constant din of which is enough to make wonder where all the good in the world has gone. Why people can't be compassionate of each other, or at least respectful of difference and mindful of the uniqueness of the paths we all travel in this world (none of which come without "travail" regardless of race, creed, or economic background) and realize that shouting is a poor alternative to listening and reasoning. The respectful discourse matters. That basic civility to our fellow man (heck in this case, our fellow America) matters more than how those people identify and how they may identify in a radically different manner than ourselves. Our parents gave us the tools to solve everything that now looms so threateningly around the world. They taught us to be nice. The taught us the Golden Rule. And these things all seem to be lost in the great din of social media one-upsmanship and screaming diatribes. It's enough to make you want to unplug from the world and hide under the covers these days. But the truth is, none of that noise is really truly us. Most of us try to live lives of quiet excellence. We try to be good to people around us. We try to be good at who we are and what we do. We try to raise great kids and ensure a better future for the world. And if you look beyond the screaming din on TV or the angry masses on Twitter and just look around our communities, that is still happening in far greater number than the idiocy and insanity that plays out everywhere. Sometimes we just need to be reminded that the world is still mostly populated with really good people; those raised by great parents, communities, and hewn into adulthood by incredible mentors in the teaching and coaching industries. And those are the victories we don't see on TV or Social Media. But they are everywhere. And I get to see the process from the front lines every single day; more than just a meaningless high school game that no one will remember 10 years from now. But the process of forging great people to continue the best of America. And it's an incredible honor. And today it was a reminder to look through all the awful haze and know that ultimately, the sun still shines brightly in this country for us…and because of us.
=================
THE MAGNIFICENT SEVEN FOR WEEK SIX
7)DANTE READING, RB, Hannibal
20 Carries, 90 Yards, 3 TD vs Fulton
---------------------------
6)DEVIN TYNAN, RB/DB, Brown County
22 Carries, 221 Yards, 2 TD vs Unity/Payson
----------------------------
5)NICK VORHIES, RB, Illini West
23 Carries, 176 Yards, 4 TD vs Peoria Heights/Quest
-----------------------------
4) RILEY LANGFORD, RB/DB, West Hancock
18 Carries, 172 Yards, TD; Game Winning 75 Yard TD Reception; Interception vs QND
---------------------------
3)ZACH THOMPSON, RB, Triopia
19 Carries, 167 Rushing Yards, TD; 3 Catches, 80 Yards, TD; Fumble Recovery for TD vs Routt
---------------------------
2)HAYDEN MILLER, RB/WR, Knox County
129 Receiving Yards, 2 TD; 109 Rushing Yards, 2 TD vs Salisbury
---------------------------
1)COLE PENNEWELL, RB/LB, Monroe City
24 Carries, 239 Yards, 3 TD vs Brookfield
=================
YOUR KHQA/SLEEP TIGHT PLAYER OF THE WEEK (AS VOTED BY YOU THE FANS ON OUR FACEBOOK PAGE
JIREHL BROCK, RB, Quincy High vs Rock Island
Rationale: Were you honestly expecting someone else other than "Viral" Jirehl? The dude was actually trending on Twitter on Friday Night and featured on ESPN Sportscenter for his now signature highlight, a phenomenon we've never actually seen before around here. And yes, Brock's tremendous lick on a would-be Rock Island tackler deserved all the acclaim and national attention it received. In the end, however, it was just a portion of the continued torment this young man seems to habitually now lay at the Rocks doorstep. Why exactly it is that Rocky brings out the best in Tri-State Football's best athlete, I leave to your imagination. But as the Quincy Herald Whig so neatly summed up in its Saturday game story: Brock has tallied nine touchdowns and nearly 600 rushing yards at the Rocks expense in just two games. And yes, the football equivalent of whatever a national posterization. It's like the guy has found his own personal version of the Washington Generals to play his foil and allow him to show off his skills. Sure, it was the hit that made headlines Friday but I actually thought Jirehl's more impressive overall attribute in a 32 carry, 260 yard night was the electricity in his cuts. We got two different sets of highlights from our friends in Quad Cities TV and the one we received absent the Brock demolition was like a clinic in the subtle art of running hesitation. That hezzy side-step Jirehl uncorked on his second touchdown was an occurance that precious few human beings on the planet can replicate. And look, nothing against his outstanding Sophomore campaign, but Jirehl seems to be light years better now in diagnosing the field almost instantly. It's almost a feel now, rather than a thought-out action. He's a gifted natural athlete who is clearly taking advantage of his window and getting better. More than that and I may sound like I am on repeat here, but there aren't many kids better equipped emotionally that I can recall to more maturely handle this adulation. There is a legitimate down-to-earth vibe to Jirehl, for those who have not met or talked to him, that is the product of true outlier parenting and a kid with a naturally good heart. I am sure at some level, Jirehl probably got tired of the countless Twitter responses and all the glad-handing at Kinnick Stadium on Saturday during his Iowa visit. He's human, who wouldn't? But anyone who has been around Jirehl any amount of time knows he handled with a smile on his face and a polite word for everyone who crossed his radar. And that might be the proudest part of this whole story. Freak happenstance and god-given talent introduced Jirehl Brock to the Nation at large. It's what those newcomers are about to discover about this kid beyond the gridiron that might be the biggest blessing of all.
Past Winners
Week One: KEVIN CAMPBELL, RB/DB, Hannibal (vs Helias)
Week Two: DEVIN TYNAN, RB/DB, Brown County (vs West Central)
Week Three: ALEX GULLY, RB/DB, Fort Madison (vs Central Lee)
Week Four: JOE HENDRICKER, QB, Brown County (vs Beardstown)
WEEK FIVE: DALTON CRANE, QB, Pleasant Hill/Western vs Calhoun
=================
FOOTBALL 2017
KHQA POWER POLL FOR WEEK SEVEN
1)WEST HANCOCK (5-0)
Last Week: 34-27 win at QND
Up Next: vs Macomb
A SIMPLE PLAN: Kudos to the Titans on a thrilling, high value road win in hostile climes. In some ways, I think what West Hancock did on Friday Night at 10th in Jackson may ultimately be of equal, if not more value than even that benchmark win at Miller Academy. And I have many positive observations to offer here in this coming passage. That said, I also walked out of QND a bit more unsettled and disquieted over this team than I had been at the start of the night. The two early fumbles? Sure, I am not used to seeing this Titan team cough up the ball twice in six minutes very often. By the same token, let's frame that with two important truisms. West Hancock was really keyed up for this game and I though both fumbles were both the product of the specific ball-carriers trying to make extra effort. And credit where credit is due, QND's defense did a marvelous job attacking the football in those instances. Bill Connell didn't luck into all those wins over the years. He clearly saw some vulnerability in the way West Hancock backs were gripping the football. And his team attacked there to good effect early. Credit to them. And credit to the Titans for responding with better ball security and cleaning up that problem on the fly. Good teams reveal flaws and QND certainly seemed to provide a growth opportunity for the Titans moving forward there. I am far less forgiving of the personal foul situation, however. Let me preface this by saying I have very good eyes and a powerful camera lens. And many of you in the Titan fan base aren't going to want to hear this but I offer it up in the name of intellectual honesty. Of the five personal fouls I captured on my camera, four of them were clearly instigated or acerbated by Titan players. Impossible to miss instances. (The fifth was a Titan player retaliating to a QND player's wrongful action and as we all know the retaliator is always the one wrongly flagged in that instance) This is not to suggest in any way that the Titans are a dirty team or these are bad actors. Still hot-headedness, rather than composure won out on Friday and that is not a good sign moving forward. Was the officiating perfect? Of course, not. It never is. I looked at that Chase Hartweg TD catch in the end zone and I am almost 80% convinced he made that catch. And I am 99.9% convinced that QND was credited with a catch along the West Hancock sideline that should never have been allowed. That however is football. It isn't a perfect game. It was not however part of some grander football conspiracy against West Hancock. I heard some fan behind me say something to the effect that "this place is almost as bad as Kahoka" suggesting that all the officials are out to get their team. I beg pardon here but those were two different crews with one common denominator: your team. Which in the cause of preparing yourself for a State Championship, all of you need to take a more hard lined look at. Excusing hitting a kid after the whistle as "football" isn't really football. It certainly isn't affecting toughness, but rather infecting stupidity. West Hancock gave QND a touchdown Friday late in the first half thusly. Thirty yards worth of field position enhanced by a dumb personal foul and the even dumber action of popping off to an official about how unfair the playing field was. That's the kind of stuff that loses you games against really good teams. Don't take my word for that. Listen to your own terrific coaching staff, which was livid on the sidelines with those actions. I've been around Travis Cook a long time. Jim Unruh even longer. They don't coach that brand of football. They are super smart guys who build supper smart/composed teams. And I am beginning to think some of these errors of over-enthusiasm are one of the specific unique challenges Travis Cook was talking about earlier this season when he told me on the radio show that this team was still very much a learning work in progress. To some degree I get this. We all forget for as dominant as the Titans are the last two years, these Seniors were privy to some very dark, doormat times in this program. The huge chip they have on their shoulder about that past is largely a good thing. But sometimes I think this West Hancock team, or at least a couple of players and a few overzealous fans, forget that the corner has already been turned. You aren't that program fighting for respect anymore. You are a program fighting now for state championships. And that requires a different profile. That's not to suggest trying to coach away the outlier toughness and physicality that this team has and could ride all the way to Thanksgiving Weekend. But it is to suggest that every sling and arrow you suffer on a football field (and that is always going to happen) doesn't require a response that imperils the overall effort of your team. Like for example shooting off your mouth to an official. West Hancock's lone missing ingredient here is disciplined composure in adversity. That's it. The only Achilles heel I see. And I know this coaching staff is working hard to address it. I can assure you that by the weird color I saw Jim Unruh's face turn at halftime; which I haven't seen happen very often in 23 years of covering the man and his teams. It's the last buy-in that needs to be made in the complete re-making of this team into a powerhouse winner. And it requires sometimes walking away or shutting your mouth or holding up rather than taking that extra shot on a dude after the whistle. The QND final score should not have been as close as it was and that's taking nothing away from QND. I just want to see this Titan team reach its full potential and finding the right level of restraint from 22 guys (not just 17) is why I mention this here. You can be mad at me for making the point. That is certainly your prerogative. Please understood it is only offered constructively from an outsider with no vested stake who wants to see someone, anyone in our area win a title. I think this team has that chance. But it simply can't shoot itself in the foot the way it did Friday and reach that end. Be more composed. It's as simple as that.
Now that I have gotten that off my chest, let us talk about the nuts and bolts of Friday's huge win. I would start with this little nugget: Bryce Wilson ended his night with 18 carries, a team-high 172 rushing yards and two rushing touchdowns of over 20 yards in length. You shrug your shoulders and say; standard issue Fullback night on Wing-T team that won, no? Let's not be that dismissive, that quickly. QND, as previously noted, is better coached defensively than most. And I know the Raiders were specifically coached to take away (tackle on every single play) the Fullback. What does this say about Wilson and his Offensive Line? Look, I built the Bryce Wilson Bandwagon this preseason and it feels unnecessarily redundant to keep point out just what a rare mix of strength and breakaway burst he has become. And yet, I just can't stop marveling at how good that particular kid runs that quick hitter in the middle of the line and slugs away at endurance of a defense. And considering the talent across from them, the Titans offensive line did a marvelous job creating opportunities for both he and Riley Langford to get away from the Raiders cornerstone pieces and make things happen. I still haven't figured out who exactly it was, but the block that sprung Langford on his first touchdown run (all I know is that the kid's number ends in zero, I think) but I will hold in high esteem anyone who tells me who that kid was so I can publicly acknowledge and celebrate that kid for his terrific work. And while it wasn't the most celebrated performance of the night, I thought Kolton Johnson was really good fronting that O-Line again this week. He's the kid who just doesn't seem to ever make a mistake. I also would be remiss in pointing out that while it was forgotten in the wash of the game, it was a far less celebrated pass play that shook the Titans from their early doldrums; a wonderful play action call from Bryce Buckert to Trenton Rooney of 57 yards that set up the aforementioned Langford score. Also a shout here to the great Andy Bird, for showing his toughness in bouncing back from an ugly ankle turn to throw himself back into the breach for a team that needed him after maybe just six snaps. Tough kid and that's a big plus that went largely unseen by the outside world. Defensively, you can read ad naseum about Riley Langford below in the midseason awards section, so I will point out that the Titans got a lot of other "as needed" contributions that contributed to the greater whole here. Keaton Koltzenberg's tipped pass already got a lot of astutely noted love in the Quincy Herald Whig, and rightfully so. I will point out that there were pivotal plays again made in lesser situations that also helped negate Raider offensive momentum by James Corvaia and Tyler Korn. Chase Hartweg had a dozen tackles in the affair, quietly going about his work and tying this whole mass together. Ryan Adams and Kolton Johnson also delivered double digit stops to signal again just how stable the middle of that Titan Defense has become. I thought Peyton Dooley showed up a ton on our video. And I had Andy Bird for a tackle for loss as well. Really, if you think about it, the Raiders really only effectively drove the ball on West Hancock (of their own volition) one time in that terrific fourth quarter surge to take the 21-20 lead. Beyond that, I thought it was a really clean sheet night for Travis Cook's defense against a potent offensive foe. I especially like how well this group stayed at home when Nick Wellman did drop back to pass and/or create with his feet. And I had forgotten, until this week, just how good this group closes to the edge. Again, on face value, the football itself that West Hancock played Friday, absent the first six minutes and the other stuff previously mentioned, was of a super high quality on all fronts.
DUERR ADDENDUM: I finally figured it out, thanks to MAXPREPS. The block I alluded to above came from Tight End Logan Koechle. And it was a spectacular de-cleating of a QND Defensive Back at the third level of the defense. The angle from behind the play finally revealed this, although in the mass of bodies moving towards Langford downfield, it was tough to see how good it was from West Hancock's team camera. From my camera, all you see is the QND kid flying almost as if doing a backflip through the air. Koechle's shot was unreal (if you can force yourself to find it in the video) He comes down from the Tight End spot at the far left of the screen, disappears into a mass of humanity and hits the defender so hard he literally bends in half) It might be my favorite block I've seen since the David Celania Special last year at SHG. Well done, Logan. We knew the kid was a fine pass catcher. But Tight Ends who are willing to deal that kind of savagery as blockers fast become KHQA Cult Heroes. Quality, quality stuff, good sir.
----------------------
2) MONROE CITY (6-0)
Last Week: 36-14 win over Brookfield
Up Next: vs Paris
COLE PLAY: So if you remember back to last week, we awarded the entirety of the Monroe City Offensive Line honors as the Offensive MVP of the First Half of the Season. And deservedly so. That group, however, has become a bit hampered by injury of late, particularly at Center so maybe the Panthers haven't had the same soaring level of dominance we've become accustomed too. In fact, they have been "held" to just 36 points per game over that fortnight, rather than their Max-Q level of 46 points per game output over the first four weeks. I'd couch that, however, by saying that when you have injured kids doing unorthodox things to try and mitigate pain while still getting the guy across from them blocked, that's a pretty telling sign of the toughness this unit possesses. See also how well the run game produced against a salty Brookfield Defense (one that packed the box the the brim) this week, particularly after tenderizing them early and attacking them in the second half. Cole Pennewell's dark horse charge at Player of the Year honors continues, given his two-way brilliance. He led the attack against the Bulldogs with 239 rushing yards and four touchdowns Friday. His low slung, powerful style enough to sap energy from even the stoutest defense. Gage Bottoms and Zach Osborne each added Rushing Touchdowns and tallied 71 and 55 yards respectively in largely support roles to Pennewell's lead act. The greater storyline, however, might be just what a brilliant job the Panther defense did in holding a really explosive Brookfield offense to just 14 points and 218 yards of total offense. Monroe did some bending on Friday, but largely limited the damage to between the 20 yard lines. And I thought the practice of defending such a multi-dimensional Quarterback as Castor Dodd was good warm up for the Palmyra and yes Paris games ahead. The real litmus tests are now just two weeks away and a clean effort against the Coyotes is probably essential for momentum purposes moving into Centralia Week. Injury stuff aside, I really like where this team is at. But again, we will know far better the identity of this group in early October.
---------------------------
3) BROWN COUNTY (5-0)
Last Week: 35-21 win at Unity/Payson
Up Next: vs Triopia
I WANNA BE REISCHE: Of the five teams topping this list, the Hornets read, from a roster standpoint, as the perhaps the most flawed power in our midst. We've seen some defensive vulnerability here against teams with the ability to attack via the air (Beardstown, Unity/Payson) and even in victory, we've yet to really see the Hornets rip the lid off yet and dominate anyone of consequence. Maybe it's the quality of their conference competition or the fact that this is still a building enterprise week to week, but Brown County lacks that air of invincibility that we've seen from other power players here. The Hornet could have lost to Beardstown. They were in a pickle last week against Unity/Payson early. And if BC drops a game to Triopia's dynamic offense this week or Central in the near future, it wouldn't be the most shocking development in the Tri-State Football Universe. The point of this passage, however, is that I don't think they will. Just one guy's worthless opinion here but I trust the intangibles of this Hornet Squad more maybe than I trust the tangible assets of "better heeled" rosters on this list. These guys have been tested, perhaps as vigorously as anyone. They've won football games against good opponents without their good fastball. Every tough jam Brown County has found itself embroiled in, they've also successfully extricated themselves from to this point. To a far greater, more impressive extent than anyone else on this list. Two things I can say with absolute certainty about Tom Little's club right now: they take a punch better than anyone else out there. And they might be as a collective, the best group of on-the-spot problem solvers in our midst. There is a ton to be said for a team that, like this one, has the confidence to know whatever gets thrown at them, they can take. And they can throw back. To me, that Is the great outlier of this BC Team. The Mustangs punch them in the mouth with a 99 yard touchdown pass, perhaps the ultimate deflator possible. The Hornets respond. BC was down twice on the road last week, in a pretty hostile environment. And they just did what they do. It's really easy to pin that on the presence of good veterans here. And make no mistake, this team has some of the best in the business. Darian Drake has been a monster, see also 16 tackles for loss in five games. Tanner Sussenbach is as freaky a two-way athlete as you will find. Skyler Moorman has been as good a pocket collapse as you will find. Joe Hendricker is the best Quarterback in Western Illinois Football right now. Devin Tynan has 823 yards of total offense and 11 touchdowns at the halfway mark; which might be the most robust halfway post total we've seen from anyone in a Tom Little "communal" offense. And yes those guys deserve credit. But a lot of this Hornet vibe is generating from guys who are also just starting ot make their marks. Lars Reische (27 Tackles, 7 Stops for Loss) has been a fantastic impact emergence on D. Cameron Zimmerman and Gavin Lancaster have made themselves indispensable cogs in an already well-heeled run game. Bryce Bergman's athleticism has been invigorating in the back of the defense. Chance Fuqua and Garet VanHyning have spiked with impact defensive moments. There's a lot of hands responsible for this perfect start, even if it hasn't always looked perfectly pretty in execution. And as I alluded to earlier, this is a team that I always thought in the back of mind was going to be better in October than early. Bottom line, I like where these guys are going. Moreover, I think I trust them as a collective as much as anybody on this list as well. That's a long way to circle around for the compliment I intended to bestow, but heck, this is Duerrisms and you know the drill. I can't write hello here in less than three sentences. Business as usual.
----------------------------
4) CENTRALIA (5-1)
Last Week: 21-20 loss to Mexico
Up Next: at Palmyra
THE DOGS OF WAR: It's small consolation in surrendering a 14 point half time lead, but Centralia's first half against Mexico might have been its finest hour to do date in a pretty fine 2017 campaign. The better team lost on Friday and that's saying something when the "better team" is a Class 2 squad playing up in class against a Mexico team that beat Hannibal this year. And they did so without Tyler Dorman as part of the running back situation, which is a huge missing ingredient to be sure. I love that Jim Newsted came into this game from the opening whistle (a successful on-side kick) expressing full faith in his players that they could win this thing. Clearly it resonated. The Panthers took advantage, driving for a statement Gus Stidham TD and two point conversion. Clayton Simkins later added a 28 yard scoring strike to Kaiden Davenport to extend the margin to 14-0. And that was the end of our glimpse into this game, as our video stringer ended up leaving at that point. I can't speak to what exactly devolved from there but again, Mexico is a tremendous football team and Centralia playing absent it's sledgehammer Fullback makes me thing that Steve Haag's crew likely adjusted to the Wing Backs and forced Centralia to try to beat them outside their comfort level. And look, this is a physical Bulldog Football team. If you don't have a battering ram to try and take the starch out of a Defense, it makes it harder for the Panthers to do their modified Wing-T thing to full effect. From what we could see, I thought that both Centralia Lines gave as good as they got (and got the better of it at times) against a quality Mexico squad. Trevor Bodine is fast making himself a field-tilter at Nose Guard and given what Jeff Smoot did to Palmyra in Week One, is a kid who certainly deserves watching in isolation this week. Again, let's just give a nice tip of the hat to just how far and fast this collective group has come since Week One in that Department because this really wasn't the most "celebrated" preseason group of Panther Trench guys we've seen. They've upped their level weekly and it continues to resonate well. Ultimately, this game with Mexico doesn't mean anything but I do think the Panthers deserved better. If they injury rumblings I am hearing are true, they certainly deserve better than losing one of their most critical pieces to injury. (Duerr Aside: This isn't the NFL. There are no betting lines in High School Football. And thusly, I don't do call up coaches for health information or do "injury reports" on high school kids. Next man up and the health status of 16-18 year old kids playing a game really isn't a topic I am comfortable diving into without their or their parents permission. So we wait and see who is in the equation at Palmyra and who isn't) The real fun starts now with the looming round robin with Monroe City and Palmyra to crown a Cannon Champ. This will be my personal game on Friday (it's good to be the boss) and I am fascinated to see just what shakes down in the Flower City. Palmyra's trajectory since Week One has been sublime. But they haven't been tested nearly to this level in any of their five previous games that comprise this win streak. Friday night, things get real for both sets of Panthers in a whole new level.
------------------------------
5) PALMYRA (5-1)
Last Week: 58-14 win over Louisiana
Up Next: vs Centralia
ALL TUCKERED OUT: Make it five straight for Kevin Miles crew, which attended its business as cleanly as you would have predicted in Louisiana. I'll quickly hit on the high points there before moving on to the more salient topic of Centralia. Peyton Plunkett rolled the odometer to 137 yards and added two more rushing touchdowns to the resume. Tucker Aschlimann and Jarom Alexander got in on the scoring fun, the latter adding an 81 yard Kickoff Return to the highlight reel. Dalton Perkins (who we are thinking of dubbing Bill Bates 2.0 for his Special Teams prowess) also had a 71 yard kick return for score as well. And Brady Barnett continues to feast at Linebacker, with a pair of tackles for loss in a short night. And that's really all that needs to be said about that. And so it is that we reach the crossroad moment in the Panthers season to date. Kevin Miles has said it repeatedly: essentially that his team found its identity and grew up fast in the wake of that Macon loss in Week One. Most essentially, his young and smallish Offensive Line realized who they were and weren't, embraced their identity, and bought fully into the concept of what they need to do to power this Offense. The results have been night and day. But none of those wins have come against a Defense as imposing or pedigreed as this. So let's just call this the midterm exam on that group that either secures them an A for "the semester" or drops them to a C minus with little time to improve the final mark. Look, Centralia is a load with its mix of smallish, speedy Linebackers and havoc causing big dudes up front. Still, I love the dynamic Palmyra has effected on offense. And I also like the fact that if Jacob Kroeger is back to full Jacob Kroeger status, Palmyra is the one team on the schedule who can fight Centralia with its own type of (old school) weapon at Quarterback. I contend that Kroeger would have been the textbook Erle Bennett Quarterback in the heyday of the Legend's coaching run because he possesses that virtuoso two-way run/pass it factor that the most dangerous Centralia Signal Callers all seemed to have. He can roll around in the backfield for an eternity and then hurt you just when he determines exactly the best course of defensive breakdown exploitation. And to these eyes, that offers a fascinating matchup issue for a Centralia team that has shown hints of vulnerability to Quarterback play. Kroeger success sets up Peyton Plunkett, makes the Offensive Lines job easier, gets Noah Mencer into easier field goal range (the real golden ticket player in this game may well be a Kicker and being able to take three rather than leave points on the field) and thusly creates a fascinating subplot here. We will see how those variables fall into place. I am for more convicted that the Palmyra Defense will hold up its end of the bargain, even against an Offense this diverse. P-Town is one of the few Defensive Groups with the team speed to counter Centralia. In my subjective opinion, I also think the Palmyra Secondary is an opportunistic lot that will pounce if Clayton Simkins shows even the slightest hint of shakiness. I envision a very low scoring affair here and I would not be stunned if this thing comes down to Field Goal or an extra point. And to this point, I think Palmyra has been better than Centralia in Special Teams play. There is just so much fun here to process, trying to read the tea leaves on this game. I can't wait for Friday to see what actually spins out of this match.
=================
THE NEXT LEVEL
6) BEARDSTOWN (3-2)
Friday's Goal Line Stand at Camp Point Central may be just the reputation changer Robbi Howard has been looking for with a Defense that was the WIVC North's second most generous last Fall. The Tigers hardly played their best game of the season but they did find clever and unique ways to use their offensive balance to put 26 points on the board against what might be the WIVC North's best defense. Look, after getting their Aortas (aortae/) stomped on in the cruelest way possible in Mount Sterling, the Tigers bounced back and won a big game on the road against a very good team in Camp Point. I think that says a ton about the maturity that has taken place here. And there might not be a coach doing a better job of balancing his offense right now than Howard. Beardstown is spreading the ball around tremendously, often using Pascal Guilavogui as a decoy to set up DJ McWilliams and Bill Cramblitt in the passing game for Ike Riddle, not to mention all the running backs. And the formational trickery is sublime, play to play.
------------------
7) QUINCY HIGH (3-2)
The Blue Devil's Defensive discipline will be put to a very stern test in trying to police the Alleman Option on Friday. If Rick Little's crew wants to earn a Western Big Six Repeat Title, the QHS Defense has to deliver its best policing of the season against Junior Quarterback Sam Mattecheck and the Pioneers. And that may just be the toughest assignment on the board for those guys this season. On the plus side, Quincy High's offense has really found traction with an Offensive Line that seems to have shaken out of its early slump and gotten better man for man across the board.
------------------
8) BWP (4-1)
Give the Sparclones credit for fighting back from an early 24-6 deficit to give Elmwood/Brimfield its toughest brawl of the season to date. Still, David Roddis isn't looking for moral victories any more with this program and BWP will need more of what it did in the third quarter last week (and less of what it offered up in the other three frames) to tame undefeated Farmington this week.
------------------
9) KNOX COUNTY (4-2)
Hayden Miller's four touchdown opus against Salisbury grabbed the headlines but the more salient plot point here might be the rust being chiseled away from Nick Edwards. The Knox County Quarterback is starting to look every bit his pre-injury self again after he torched Salisbury for nearly 200 passing yards and four scoring strikes. I know there are bigger games on the board (QHS/Alleman, Centralia/Palmyra) but I am not sure we see a more fun showdown than the one between Scotland and Knox in Edina on Friday. Not a good night to be a Defensive Back in that potential air war.
------------------
10) CENTRAL (3-2)
Football makes for vexing arithmetic. Brad Dixon's Panthers could very easily be 5-0 right now and lording atop this power poll. Instead they are 3-2. And the differential here is quite literally two plays. Moreover, the Panthers forced five Beardstown turnovers last week. They saw their opponent accrue nearly 100 yards in penalty. They held one of the most physical running games in Tri-State Football under 200 ground yards. And they played very well at times on Offense with Zach Rankin filling in for Eric Jones at Quarterback. Unfortunately for the Panthers, it was those other loose moments beset by their own miscues that made a potentially red letter win against a great opponent evaporate. No wonder coaches get ulcers and grey hair.
-------------------
11) HANNIBAL (4-2)
If the Pirates could ever figure out how to string together four solid quarters, these guys might top this list. Hannibal rebounds Friday from a sluggish start to score 21 points in the second quarter and 14 in the fourth in a 42-14 win over Blake Logan's Fulton Hornets. The Pirate Defense limited the Hornets to just 195 yards of total offense, 49 ground yards, and six first downs. Evan Allen led that charge with a pair of quarterback sacks. On the flip side, Gabe Worthington really seems to be finding his niche. Another stellar effort this week for the Pirate Quarterback with 144 passing yards and three touchdowns.
---------------------
12) FORT MADISON (3-2)
For all of the positive strides they've made from last year to this, the Bloodhounds still have one hard habit to break: learning not to allow defensive adversity to snowball (or as it did against Mount Pleasant: avalanche) against them in self-defeating ways. That creeping self-doubt, more than any highly regarded opponent, is the Hounds biggest enemy and impediment right now. Honestly, I think these guys can play with anyone. But until THEY think it confidently for themselves, big name/big reputation opponents are going to be problem. Unbeaten Solon can be viewed one of two ways then this Friday: menacing impediment to this teams stated goals or a golden opportunity to exorcize old demons. Ball is in your court Hounds.
=================
THE BEST OF THE REST
13) CENTRAL LEE (3-2)
14) QND (2-3)
15) ILLINI WEST (3-2)
16) TRIOPIA (3-2)
17) MACON (3-3)
18) SCOTLAND COUNTY (3-3)
19) CLARK COUNTY (2-4)
20) UNITY/PAYSON (2-3)
21) PLEASANT HILL/WESTERN (2-3)
22) BOWLING GREEN (3-3)
23) VAN-FAR (3-3)
24) SOUTH SHELBY (2-4)
25) BROOKFIELD (2-4)
26) PARIS (2-4)
27) CLOPTON/ELSBERRY (2-4)
28) NORTH SHELBY (2-4)
29) WEST CENTRAL (1-4)
30) ROUTT (1-4)
31) MACOMB (1-4)
32) MARK TWAIN (1-5)
33) R/I (0-5)
34) KEOKUK (0-5)
35) HIGHLAND (0-6)
36) PITTSFIELD (0-5)
37) JACKSONVILLE (0-5)
38) LOUISIANA (0-6)
=================
KHQA HALFWAY AWARDS FOR ILLINOIS/IOWA
MIDSEASON IL/IA COACH OF THE YEAR: TONY SHIFFMAN, Fort Madison
Rationale: We have a pair of undefeated teams left in our area and both have been superbly directed this season. Tom Little is to be credited for evolving his offensive thinking and moving the goal posts on his play-calling comfort zones to make better use of his Brown County skill position talent pool. Travis Cook has masterfully made some very glaring preseason positional question marks evaporate as if they never existed in Hancock County. And his Titans still hold, at least for my money, the highest value/hardest degree of difficulty win of the season in their pasting of Miller Career. Again, those are two very obvious and deserving choices who are probably (along with David Kirby) the front-runners for this award at seasons end. I'd also tip the cap to David Roddis for all the cleverness he and his staff have employed in dancing around some injury challenges to push the margins on a BWP team that may possess more heart and spirit that any team in our area. Me? I am going to take advantage of this window while it exists and hand the honors to Tony Shiffman and his Fort Madison staff because of a job supremely well done to this point breathing life into a program that has so historically been entrenched in mediocrity. Granted the schedule is getting tougher and the chances of the Hounds sneaking up on anyone anymore are about nonexistent. Still, this is a team with a very legitimate chance of finishing .500 or better (don't let this past week's loss to Mount Pleasant convince you a backslide is coming, this was a team riddled by illness this week) and that is the feel good story of the Fall to date. With schematic changes and high energy coaching, Shiffman's crew has made football both hopeful and fun again. Sure his team has benefitted from the rise of some really athletic Seniors but credit the Bloodhound skipper for being astute enough to throw out old football tropes here and find the best way to take advantage of the Alex Gullys, Redd-Donalds, Lennon Barkers and Tyler O'Tools of the world. There's not direct quantitative way to measure it statistically, but clearly anyone who has seen this group can attest that this is a fun team to watch and one that seems to be having a lot more fun out there on the field. These Hounds have created, more than anything, a sense of hope. They have proven they are empowered enough to be competitive now. They've reinvigorated the notion of building to a better future, without having to offer up "blind faith absent concrete evidence" platitudes to get there. There is a template now in place and proof that this program can rise. Again, from a winless campaign last year to three wins in four games, that is a chasm leap for this program and strong evidential proof that the Hounds have hit a home run with the hire of Shiffman. Sure, there is a lot of work still left to do. But clearly, they've found a capable architect here with a vision and blueprint worth the sweat equity investment they require.
-----------------------------
MIDSEASON OFFENSIVE PLAYER OF THE YEAR: JIREHL BROCK, Quincy High
Rationale: Spoiler alert: Jirehl is really, really good. And yes, this was the decision I was leaning towards even before the National Spotlight Moment that was "Brock Island" in the Quad Cities this weekend. Evidentially: Quincy High is 0-2 when Jirehl has missed games. And a perfect 3-0 with him in the back, doing his thing, even while running with a balky shoulder. He makes great highlights. He carries himself as a young man of class and humility. And sure, the Power Five recruiting attention he gets/is going to get is icing on an already sumptuous resume. In the interest of intellectual honesty, however, he doesn't have nearly the breathing room in this race you might think. Brown County has two worthy candidates breathing down Jirehl's neck in Quarterback Joe Hendricker and Wingback Devin Tynan. Pascal Guilavogui, like Jirehl, is starting to get healthy. Beardstown also has a quarterback who, I might mention, has been superb to this point in Ike Riddle. Lest we forget, Alex Gully has been at the epicenter of the Hounds rise. And you've got the West Hancock Faction, Nate Ferguson, Reed Hyer, Adam Rooney and a couple of pretty darned good backs at Triopia who could all come into play here with strong second halves of the season. Long range, we are going to have much to consider. To this point, however, Jirehl Brock has been better than originally advertised and even with the six quarters he has missed, I defy you to argue that anyone has been more relatively impactful to their team's given situation. So he's The Man. And we let the rest of the equation sort itself out from here.
-----------------------------
MIDSEASON DEFENSIVE PLAYER OF THE YEAR: RILEY LANGFORD, West Hancock
Rationale: I've wrestled with this one a lot because of my own personal biases towards Front Seven Players. And our region has some superb ones this season. Jared Brisby at Central Lee has insane numbers with 41 tackles, 5 Sacks and 9 tackles for loss. Noah Strohkirch at Central and D. Drake at Brown County have been the cornerstone of their team's defensive successes. Jackson Connell and Brock Baird have set a high standard in the Gem City. It's my opinion that Brady O'Hara might the single most important defensive player to his team in the Tri-States. And don't sleep on Pleasant Hill/Western Super Soph Kodiak Rogers or West Hancock's own tremendous "cleaner" in Chase Hartweg. We don't lack for worthy candidates. Still, I am remiss if I don't accord Riley Langford his due and proper respect. No defensive player in our region has been better in big stage scenarios that the Titans burgeoning superstar. It's really easy to notice that kid scoring touchdowns on offense. He's a talent there, without question. But as good as he is on that side of the ball, I'd argue that Travis Cook (if need be and I hope he doesn't have to find out) could actually getting production out of that position if Riley were ever injured (god forbid) If there was a WARP metric for Defensive Backs, however, Riley would be off the charts. The Titans don't have another one of him floating around. Heck, I am not sure anyone in the Tri-States does. Langford is the most fearless, unflappable defensive back in our area and the kid who actually flat out relishes the challenge of drawing the best kid on the field to cover. See also his work last week against the sensational Reed Hyer, who Bill Connell calls the best Receiver he has ever coached. Jim Unruh let slip on the MCDONALDS SATURDAY MORNING TICKET that Riley had been geeked for that one-on-one test of his own skills all week long. Not nervous that he might get burned. Amped to prove that he is the one guy in the Tri-States who can look down the class of our region. And the interception Riley ripped away from Reed stands as evidence that his belief in himself is well justified. The Langford Island thing is no joke. He has four interceptions in five games and his flip the field impact is 104 yards of net return after those picks. His two interceptions against Miller Academy? They come from the one opponent on the schedule who didn't have the inclination to care how good he might have been on film and just basically went after him with little respect, like who does this "farm kid" think he is going to cover? Lesson learned the hard way. There is a competitive gene to this kid that is sublime. Classroom. Football field. Basketball court. Throw a challenge at him and he eats it up. Which is exactly what he has done to date. Look, unless you've caught his act in person, it's probably easy to dismiss a kid with 18 tackles on the year (he's really terrific there too it is just that very few runners find their way deep enough into the Titan Secondary to prove it) relative to the numbers guys like Strohkirch and Brisby and O'Hara are putting up. And if you want to debate me on stats or champion one of those fine kids based on numbers, I can respect that. I am just more inclined to believe what my eyes tell me: that this kid is the most irreplaceable right now in West Central Illinois Defensive Football.
=================
FEARLESS DUERR PREDICTIONS
Week Five Result: 23 of 28 Picks Correct (82.1% Accuracy)
Season to Date: 111 of 145 Picks Correct (76.5% Accuracy)
Week Six Picks
Iowa Picks
FORT MADISON 14
SOLON 41
-------------------
E'VILLE/B'BURG 12
CENTRAL LEE 20
---------------------
WASHINGTON 30
KEOKUK 12
=============
Missouri Picks
HANNIBAL 28
MOBERLY 20
--------------------
PARIS 7
MONROE CITY 42
---------------------
CENTRALIA 18
PALMYRA 10
--------------------
MACON 24
BROOKFIELD 8
--------------------
CLARK COUNTY 44
LOUISIANA 12
-------------------
BOWLING GREEN 13
SOUTH CALLOWAY 38
-------------------
NORTH CALLAWAY 28
VAN-FAR 22
--------------------
C/E 14
WRIGHT CITY 35
--------------------
TWAIN 18
MONTGOMERY CO. 30
----------------------
SCOTLAND COUNTY 27
KNOX COUNTY 24
----------------------
NORTH SHELBY 13
STANBERRY 52
================
Illinois Picks
ALLEMAN 28
QUINCY HIGH 34
--------------------------
QND 22
MATER DEI 30
-------------------------
MACOMB 6
WEST HANCOCK 44
-------------------------
CENTRAL 21
UNITY/PAYSON 20
------------------------
TRIOPIA 14
BROWN COUNTY 24
-------------------------
ROUTT 14
BEARDSTOWN 30
-------------------------
CARROLLTON 30
PH/W 20
--------------------------
CALHOUN 18
WEST CENTRAL 6
-------------------------
E'WOOD/B'FIELD 35
ILLINI WEST 12
------------------------
FARMINGTON 30
BWP 14
------------------------
PITTSFIELD 27
PORTA 30
=================
RANDOM MUSINGS
Headed into a bye week, Ellsworth Community College Wide Receiver and Central Lee Alum Ben Rooney is currently eleventh in the nation in JUCO receiving yards with 278 total yards in four games. He also has snared a pair of touchdown receptions. And as of this writing, Ben was the reigning ICCAC Offensive Player of the Week for his six catch, 130 yard, one touchdown effort against Dodge City.
Macomb's own Brett Taylor picked up another Missouri Valley Conference Defensive Player of the Week nod for his effort in helping the unbeaten Leathernecks dismantle FBS foe Coastal Carolina, the eighth time now in program history that WIU has stepped up in class to notch such a win. Brett had eight total stops and two tackles for loss, marking the eighth straight game in which the All American Linebacker has at least tied for the team lead in stops. WIU Quarterback Sean McGuire was accorded Offensive POTW honors in the Conference as well in a clean sweep for WIU.
Former Illini West and Quincy University star Evan McGaughey made quiet the splash in his European Pro Basketball debut, dropping 24 points, 8 rebounds, and 4 Assists for MLP Academics in a blowout victory. You know, I think he's going to be okay at that next level.
Louisiana Football Boss Greg Purdum has now publicly announced his intention to step down at season's end, ending a five year run helming the Bulldogs. Had heard this rumor, but Purdum confirmed it this week to the Quincy Herald Whig and told Mat Mikesell he plans to pursue a college assistant gig next year. Interesting side note here, The Bulldogs will host Clark County on Friday in their last ever home conference game. It will be Senior Night and the last chance this group of Seniors will have to post a home win in their careers.
Do not sleep on another Canton Soccer run come the postseason. The Tigers took down perennial power Southern Boone on Tuesday 2-1 at home. And they gave top ranked St Paul Lutheran all they could handle on Saturday in a 3-1 loss. Sarah Mueller is getting all kinds of scoring balance right now; the expected push from Lavion Wilson and Trey Metz; but also timely hits when needed from places opponents might not expect. This is becoming a wonderful habit in recent years, this late season spike from the Tiger Pitchmen.
Speaking of Canton Soccer, I caught up with Tiger Alum and former KHQA Male Scholar Athlete of the Year Cameron Durst on Tuesday after his 23rd Ranked Columbia College Crew beat HLGU in Hannibal 1-0. Cameron was forced to play out of position this week at Center Back to compensate for an injury but Cougars Coach John Klein credited him with a strong effort in the match in helping to procure the shutout. I found it interesting how much Klein talked about what he saw in Cam's High School Basketball career serving as an impetus for Columbia College to recruiting him. And Klein thinks Cam's ability to defend on the hardwoods with his size is why the Junior has become such a valued commodity in COMO for this team.
Timing is everything and man has TJ Wensing gotten hot at the exact right time for the Quincy High Golf Squad. Wensing took Medalist honors in the Quad Cities on Tuesday with a 74 to help lead the Blue Devil program to its 25th ever Western Big Six Conference Title. Regionals are next week and QHS seems to be playing its best golf of the year at the ideal time. Jimmie Patterson also claimed his second straight All Conference honor and fast rising Parker Campbell earned WB6 Individual plaudits as well.
Not exactly the prettiest round of golf by any means, but QND won the West Central Conference Meet this week at the Macomb Country Club with a 315. Macomb, led by Medalist John Michael Nixa (75) finished second. With number one player Reis Dreyer off to a shaky start on the day, the Raiders depth was the real key here with Mark Longo getting stabilizing rounds from David Hutson and Jack Leffers at three and fourt to pick up the slack.
The Palmyra Girls Golf team is on a fast trajectory, earning four individual bids to the Sectional with a third place District team finish on Monday. I mistakenly said Palmyra had qualified as a Team for Sectionals on Monday Night (apologies) misreading the MSHSAA Website. Olivia Sublette (just a Sophomore) set the pace with a career low 95 and seventh place individually. Sam Hirner's strong showing game the Lady Panthers a second finisher in the Top 15 as well, as she placed 12th .
Fort Madison Super Setter Leigh Johnson surpassed the 2500 career assist mark last week as the outstanding Seniors continues to propel the Bloodhounds to towards what promises to be an opportunity laden post season.
Unmute